---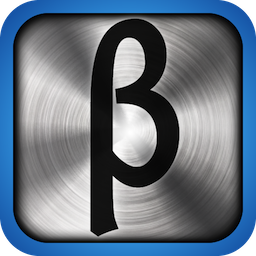 Bible Vocab+ is a simple and fun way to learn vocabulary from the Greek New Testament and the Hebrew Old Testament. It has an elegant and intuitive interface with beautiful backgrounds and superb Greek and Hebrew fonts. Just choose the passages you wish to work with and begin.
Professor Robert Plummer (co-author of Going Deeper with New Testament Greek) said about the app:
'Who could imagine that a Greek New Testament vocabulary app with this much power and flexibility even existed? I'm amazed at the intuitive design and ability to customize vocabulary acquisition to particular sections of text. I'm confident that this vocabulary app will help thousands of pastors and students read the Greek New Testament with greater fluency, confidence, and understanding. I enthusiastically endorse it.'
See our tutorial page for more information.
Try it today for free. The free version allows you to view up to ten words in slideshow mode at a time. You can upgrade to the full version whenever you like. Download the free version here.
---
Thank you for visiting Bible-Vocab.com
If you have any questions or comments, please email support@Bible-Vocab.com